Commercial Flooring in Twin Falls, ID
Looking for commercial flooring to upgrade your space? Beams Flooring America is proud to offer a variety of commercial flooring options for local businesses in the Twin Falls, Idaho, area. Whether you need sophisticated carpet tiles for office spaces, luxury vinyl for your local shop, or sheet vinyl flooring for a school, we know how to make your commercial flooring renovation a lasting success. Trust our skilled professionals to help you select the best type of commercial flooring for your space and provide a quick and easy flooring installation. Visit our Twin Falls, ID, showroom today to browse our commercial flooring products and talk about your project with our knowledgeable flooring specialists!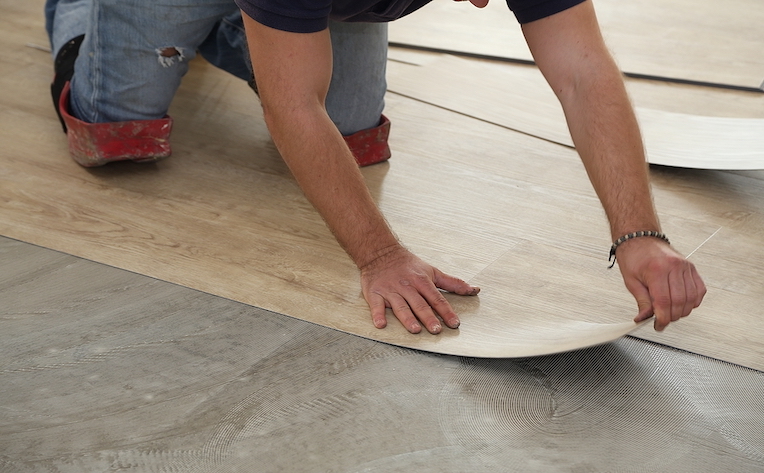 Twin Falls #1 Commercial Flooring Supplier & Installer
At Beams Flooring America, we've built a reputation for ourselves for not only our quality commercial flooring products but also our exceptional commercial flooring installation services. We understand our fellow business owners have much to attend to, that's why we make selecting and installing commercial flooring easy and stress-free. Our flooring specialists work with you to get the job done in a timely manner with gorgeous results that last. Visit us today to learn more about why we are the number one commercial flooring supplier and installer in the Twin Falls, Idaho, area!
Types of Commercial Flooring for Twin Falls Clients
We serve a variety of commercial clients, including everything from schools to shops and hospitals. With our diverse flooring options, you'll find something that fits both your performance needs as well as your brand. At our Twin Falls, ID, showroom, you can browse the following types of commercial flooring:
Carpet
Carpet offers a variety of benefits for different types of commercial spaces. Our sturdy stain-resistant carpet fibers come in a variety of styles, including looped and cut loop, Berber, Saxony, Frieze, patterned, carpet tiles, and more. Our carpet specialists will discuss which type of carpet is the best fit for your type of commercial space.
With carpet, you'll enjoy how it hides dirt between vacuums, offers a safe slip-resistant texture, added insulation, and sound absorption that's popular in offices. If your business is prone to spills, water, and accidents, opt for carpet tiles so you can replace one section without having to replace the entire floor. Not to mention, carpet is one of the most affordable flooring types, especially cost-effective for large commercial flooring projects.
Laminate Flooring
If you want the look of wood or tile at an affordable price, laminate is a popular option among our Idaho commercial flooring customers. This product is composed of a wood byproduct core topped with a gorgeous design and protective wear layer. This type of commercial flooring boasts easy maintenance with long-lasting durability in high-traffic areas.
Luxury Vinyl Flooring
Luxury vinyl flooring brings the look of wood or tile with a completely watertight seal. Luxury vinyl is a quiet, resilient flooring material that offers exceptionally easy clean up with its protective wear layer. Beams Flooring America also carries sheet vinyl flooring that's perfect for commercial spaces needing maximum waterproof durability.
Tile Flooring
If you need waterproof commercial flooring that's resistant to mold and mildew, tile is an ideal solution. Create a unique design that shows off your brand's personality with our custom tile flooring installations. Tile is a natural flooring material offering lasting durability and design that works well in high-moisture environments, especially bathrooms and kitchens.
Hardwood Flooring
Show off the timeless look of hardwood that also increases the value of your business with hardwood flooring. We carry a variety of wood species in both engineered and solid wood flooring options so you can upgrade your commercial space in style.
Commercial Flooring Installations with our Local Experts
To make your commercial flooring last, it's important to work with a contractor you trust. Beams Flooring America strives to facilitate an efficient commercial flooring renovation every step of the way. Once you choose your flooring product, we will schedule an installation with our local specialists. We come prepared with years of experience as well as the professional tools necessary to execute a swift and precise commercial flooring installation. However, our commitment to your success does not end there. We back each installation with our Adore Your Floor Guarantee. This promises to replace or fix your floors at our expense should you experience any installation-related issues. Are you ready to start your commercial flooring remodel with Beams Flooring America?
Contact us today to discuss your commercial flooring project! We proudly serve Twin Falls, Idaho, and the surrounding communities.